When Are You Able To Sue For Nursing Home Abuse?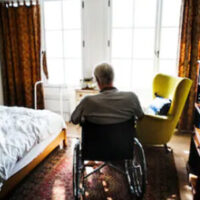 Nursing home abuse is never acceptable. Sadly, it happens all too often in Tampa, and throughout the rest of the country. If your loved one has been injured as a result of abuse, it is important to know you have legal options. Our Tampa nursing home abuse lawyer will review the facts of your case to determine if you can file a claim for damages.
Types of Abuse that Form the Basis of Lawsuits
Nursing home residents can become hurt in a number of ways and often, those injuries result in a civil lawsuit. The most common types of nursing home abuse that form the basis of lawsuits include:
Physical abuse
Sexual abuse
Psychological or emotional abuse
Financial abuse
Neglect
Any type of abuse is very damaging to elders in nursing homes, and they do not always realize it is happening. It is important to monitor loved ones living in a nursing home to identify possible signs of abuse so you can put a stop to it as soon as possible.
Proving Liability in Nursing Home Abuse Lawsuits
Whether or not you have a valid nursing home abuse lawsuit will largely depend on whether you can prove liability in your case. Again, victims of nursing home abuse do not always realize that abuse is even taking place, so they may be unable to testify or speak on their own behalf. It is for this reason it is so critical to work with a knowledgeable attorney that can help you prove your case.
When working with a lawyer, they will collect the important evidence that will prove the nursing home is liable for paying the damages your loved one deserves. That evidence may include:
Past inspection records
Medical records of your loved one
Any prior safety violations the nursing home has committed
Staff certifications and employment records
Video surveillance
Witness testimony
The evidence necessary for your lawsuit will depend on the facts of your case. Sometimes, this evidence may need to be subpoenaed, which is why it is so important to work with a lawyer that can help you navigate the process.
Time Limit on Nursing Home Abuse Lawsuits
Under Florida's statute of limitations, you have only two years from the date of abuse to file a lawsuit against the nursing home. If you do not file your lawsuit within that time, the court will have to throw it out and you will forfeit your right to claim any damages for your loved one. A Tampa nursing home abuse lawyer will ensure there are no unnecessary delays in your case so it is filed on time.
Our Nursing Home Abuse Lawyer in Tampa Can Help with Your Lawsuit
If you suspect that your loved one is the victim of abuse, our Tampa nursing home abuse lawyer at Kohn Law can help with your case. Attorney Kohn has helped many clients determine liability in nursing home abuse cases, and she wants to put that experience to work for you. Call us today at 813-428-8504 or contact us online to schedule a free consultation.