What Is The Difference Between Nursing Home Abuse And Neglect?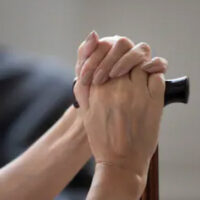 Approximately five million Americans are the victims of elder abuse every year. While that number is shocking, it is even more startling to learn that number is likely even higher, as many cases of elder abuse and neglect are not reported. Sadly, much of this abuse takes place in nursing homes, as does neglect. Neglect is considered a form of nursing home abuse, but the two do have slight differences. If your loved one has suffered from mistreatment in a nursing home, it is important to speak to a nursing home abuse lawyer in Tampa today.
What is Nursing Home Abuse?
According to the Centers for Disease Control and Prevention, nursing home abuse is defined as an intentional act that results in harm to a nursing home resident, or places them at serious risk of harm. Nursing home abuse takes many forms, and they include:
Physical abuse: Physical abuse involves the use of force against a nursing home resident with the intention of causing injury or pain.
Psychological or emotional abuse: Psychological and emotional abuse occurs when emotional pain or distress is intentionally inflicted upon a nursing home resident.
Sexual abuse: Sexual abuse in a nursing home involves any form of non-consensual sexual act.
Financial abuse: This type of abuse includes taking funds, assets, or property from seniors without their consent, or by tricking the senior into giving a staff member the property.
If you suspect that your loved one has been the victim of any of the above types of abuse, a nursing home abuse lawyer in Tampa can help. It is important to move your loved one to a safe place as soon as possible, and they may have the right to claim compensation for any injuries or losses they suffered.
What is Nursing Home Neglect?
Neglect is different from nursing home abuse because it is unintentional. When staff members do not fulfill their obligation to ensure nursing home residents are properly cared for, it is a case of neglect. Neglect is much more common in nursing homes than abuse, and it can take many forms, including:
Neglect of basic needs: Staff members may neglect to provide for the basic needs of their residents when they do not provide adequate food or water, or do not provide a clean and safe environment within the facility.
Medical neglect: When staff members do not prevent or properly treat medical conditions such as diabetes or bedsores, it is a case of medical neglect.
Emotional neglect: Abandoning a resident or regularly ignoring them are just two types of emotional neglect nursing home residents suffer from.
Just because neglect is unintentional does not mean it does not result in serious harm. If your loved one has been neglected inside a nursing home, it is important to speak to a lawyer right away.
Call Our Nursing Home Abuse Lawyer in Tampa Now
While there are differences between nursing home abuse and neglect, both cause seniors to suffer serious harm. If you suspect your loved one has become a victim, our Tampa nursing home abuse lawyer at Kohn Law can help your family claim the compensation your family deserves. Call us today at 813-428-8504 or contact us online to schedule a free consultation.