What Should Happen After A Fall In A Nursing Home?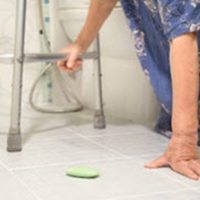 Of all the accidents that happen in nursing homes, falls are some of the most common. They are also one of the most dangerous. According to the National Institute on Aging (NIA), falls are the leading cause of nonfatal and fatal injuries among older individuals. Even with the care and staff members nursing homes provide, many falls happen every year in these facilities.
If you have a loved one in a nursing home that has fallen, you may wonder what should happen next. Unfortunately, many elders fall in these facilities and their family members never learn about it. If you suspect your loved one fell in a nursing home and was not properly cared for, our Tampa nursing home abuse lawyer can help.
What Should Nursing Homes Do After a Fall?
Nursing homes should always provide quality care. Staff members must be passionate about their jobs, and should help residents who are unable to care for themselves. When a nursing home resident falls, staff members must respond immediately. They must provide the necessary assistance, such as helping the elder up, and arrange for the necessary medical care. That care may be provided by a hospital or by medical personnel within the facility. The staff member should also inform the administrator of the fall.
Sadly, too many nursing homes do not outline the proper protocol to be taken. Even when they do, staff members do not always follow it. Staff members do not even always realize when a resident has fallen because they are not being properly monitored. Even once a fallen senior has been discovered, they are often simply helped back to their room and left unattended. This can only cause the injuries from a fall to become much worse for the resident.
What to Do After a Fall in a Nursing Home
When nursing home facilities and staff members do not do the right thing after a fall, it is up to residents and their family members to do it. The most important steps to take after a nursing home fall are as follows:
Seek medical treatment: Seeing a doctor as soon as possible is the most important step to take after a fall. Make sure you understand the diagnosis, and that you follow all of the doctor's recommendations.
Do not let the nursing home dictate the outcome: There are many complications that can come from a fall, and many of them are preventable. Remember that you do not have to let the nursing home dictate what happens next. Do whatever you feel is necessary to protect the interests of you or your loved one.
Take detailed notes: Take notes of the accident and make sure they thoroughly detail anything you or your loved one can remember. Write down what happened just before and after the fall, what was said, the measures nursing home staff members took, and anything else. Remember that no detail is too small.
Lastly, it is important to speak to a nursing home abuse lawyer who can advise you of your rights.
Call Our Nursing Home Abuse Lawyer in Tampa for a Free Consultation
At Kohn Law, our Tampa nursing home abuse lawyer can advise you of your rights after a fall and help you claim financial compensation for any improper care that resulted in harm. Call us today at 813-428-8504 or contact us online to schedule a free consultation.
Sources:
leg.state.fl.us/statutes/index.cfm?App_mode=Display_Statute&URL=0400-0499/0400/0400.html
nia.nih.gov/health/prevent-falls-and-fractures