Are Nursing Homes Allowed To Use Physical Restraints?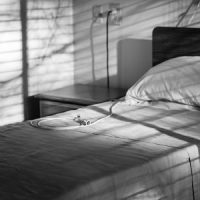 Any type of nursing home abuse or neglect is devastating and sadly, it comes in many forms. One of the most devastating types of abuse is the improper use of restraints, such as straps around the ankles or wrists. Under Florida law, nursing homes must adhere to strict requirements when using physical restraints. However, far too many facilities rely on the illegal use of restraints. When they do, a Tampa nursing home abuse lawyer can help you report the illegal act to the authorities, and obtain the compensation you deserve for your losses.
Legal Requirements for Using Restraints
The statute regarding restraints begins by emphasizing that the resident's health and safety should be the biggest priority for the facility at all times. It then goes on to outline the specific requirements nursing homes must follow when determining if restraints are used, and for their actual use. Specifically, nursing homes must:
Use physical restraints only when a doctor or similar medical professional has ordered them and provided documentation
Have strict protocol staff members must follow when using restraining devices
Inform residents, their family members, legal representatives of the policies regarding physical restraints when the senior is admitted to the facility
Why Do Nursing Homes Use Restraints?
In some cases, nursing homes must use restraints in order to keep residents from hurting themselves. For seniors with mobility issues even the simplest acts, such as rising from a chair or getting out of bed, can pose very serious risks. Restraints may be necessary to prevent an accident that could result in very serious injury.
Other times though, nursing homes may use restraints for different reasons. Understaffing is a major concern in many facilities and restraints may allow a staff member to check on a resident when they have time, instead of when the senior needs them. Staff members may view residents with mental issues, such as dementia, to be difficult and the use of restraints makes it easier to deal with these individuals. Using restraints for these reasons is illegal and nursing homes should be held accountable for it.
What Types of Restraints Do Nursing Homes Use?
There are a number of different types of physical restraints a nursing home may use. The most common include:
Ankle and wrist straps
Bed rails
Belts
Specially fitted wheelchairs
Lap tables or trays
Gloves and mittens
In some cases, medication is also used as a form of chemical restraint. These are also often illegal. The law sets out clear requirements when nursing homes use painkillers, sedatives, and psychiatric drugs. These medications must also be prescribed by a doctor and the facility must have clear protocol for their use.
Our Nursing Home Abuse Lawyer in Tampa Can Inform You of Your Legal Options
If you are concerned about the use of chemical or physical restraints, our Tampa nursing home abuse lawyer can advise you of your legal options. At Kohn Law, our skilled attorney can help you keep your loved one safe, and recommend legal action that can help your family recover their losses. Call us today at 813-428-8504 or fill out our online form to request a free consultation and to learn more.
Source:
leg.state.fl.us/statutes/index.cfm?App_mode=Display_Statute&URL=0400-0499/0400/0400.html