Tips When Choosing A Nursing Home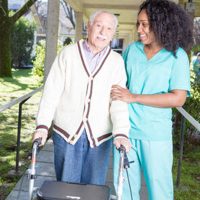 It is a difficult decision to place your loved one in a nursing home. Unfortunately, this is not an option for many people. Elders often have to be placed into nursing homes because they require round-the-clock care that their family members cannot provide. When it comes time to make the decision, you know you must do so very carefully so your loved one does not become a victim of nursing home abuse or neglect. Below, our Tampa nursing home abuse lawyer provides tips to follow to make sure the facility you choose is the right one.
Understand Your Loved One's Needs
Again, most elders are admitted into nursing homes because their loved ones cannot provide the care they need. The services supplied by different nursing homes vary greatly. For example, some provide round-the-clock staffing for Alzheimer's patients, or they have a separate ward for residents suffering from dementia. If your loved one is battling these types of issues, you must ensure the facility can provide the proper care.
Do Thorough Research
It is important to research any single nursing home facility you are considering very carefully. One of the best ways to do this is to check the Medicare ratings for a particular nursing home. On their website, you can enter the location and name of a facility and it will return a rating that can give you a better understanding of the quality of care the nursing home provides.
Ask Questions
Asking the nursing home questions is another part of conducting thorough research. The answers you receive will tell you a lot about the facility and whether you want your loved one receiving care there. You will likely have a lot of questions yourself that you want to ask, but the following list can get you started.
What is the frequency of hospital-acquired infections?
What is the rate of falls in the facility?
What is the protocol in the nursing home to prevent the spread of infection and illness?
Does the nursing home have any complaints against it for violations? If so, which violations was it accused of and how many complaints are there in total?
What is the reputation among the residents and the public of the facility?
If the administrator or staff member you speak to is hesitant to answer these questions, that is a warning sign that they may not be so forthcoming once your loved one is admitted either.
Get Recommendations
If you know other family members, friends, or co-workers who have had to choose a nursing home, ask them for their recommendations. There is sometimes no better way to find a good facility than hearing from someone who has had actual experience with them. You should never choose a nursing home based on a recommendation alone, as all experiences have the potential to be different, but it can give you a good starting point.
Contact a Nursing Home Abuse Lawyer in Tampa when Neglect Occurs
Even the most thorough research cannot always stop neglect and abuse from occurring. If your loved one has suffered harm in a facility, our Tampa nursing home abuse lawyer at Kohn Law can help you make it right. Call us today at 813-428-8504 or contact us online to schedule a free consultation and to obtain the sound legal advice you need.