Can Bedsores Be Fatal?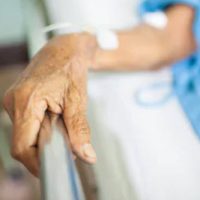 Of all the injuries nursing home residents may suffer when they are a victim of nursing home abuse and neglect, bed sores are some of the most common. Due to the fact that people frequently suffer from these injuries, loved ones often think that they are minor, or even normal. They are not. Bed sores are extremely harmful to nursing home residents. They can cause elders immense pain and suffering, and they can also lead to infections and other complications. Tragically, bed sores can even be fatal. Below, our Tampa nursing home abuse attorney explains further.
Bed Sores Have Four Stages
There are four different stages of bed sores. During the first stage, the bed sore develops, but it has not opened and does not cause the nursing home resident any pain. If the bed sore advances to the second stage, it will open slightly and may take on the appearance of an ulcer, which is why these injuries are also known as pressure ulcers. During stage three, the bedsore may open enough that it reveals fatty tissue. It is the fourth stage of bed sores that is so dangerous and that can cause real problems for nursing home residents.
Complications that Arise from Stage Four Bed Sores
Once a bed sore has reached stage four, they will start to look black or dark. At this point, bed sores are typically so deep that bone, muscles, tissues, and tendons are visible. It is not uncommon for nursing home residents to start showing signs of infection at this stage, such as fevers, blisters, bad odors, and pus or drainage at the location of the infection.
After an infection has set in, nursing home residents are at great risk for a rapid decline in their health and well-being. At this stage, bacterial infection is the biggest risk. Much of the bacterium related to bedsores are antibiotic-resistant, which makes it very difficult to treat them. Even if antibiotics are somewhat effective, the bacteria may have grown to such high levels that medication is ineffective.
The two infections that pose the greatest risk to elders suffering from stage four bed sores are cellulitis and sepsis. Cellulitis is an infection that first affects the bloodstream and ultimately, the lymph nodes. In the most tragic of cases, cellulitis is deadly. Sepsis is also a type of infection that can be deadly. Even when sepsis develops in a healthy human body, it is still fatal for one in every five people impacted by it.
Our Nursing Home Abuse Attorneys in Tampa Can Help if Your Loved One has Suffered Bed Sores
Bed sores are never just a minor injury. If your loved one has suffered bed sores while in the care of someone else, our Tampa nursing home abuse attorneys at Kohn Law can help. We know the seriousness of these injuries and can help your family collect the compensation that can help offset medical expenses, pain and suffering, and more. Call us now at 813-428-8504 or contact us online to schedule a free consultation and to learn more about how we can help.
Sources:
leg.state.fl.us/statutes/index.cfm?App_mode=Display_Statute&URL=0400-0499/0400/0400.html
nursinghomeabuse.org/nursing-home-abuse-injuries/bedsores/stage-4/