Signs Of Nursing Home Abuse Are Not Always Physical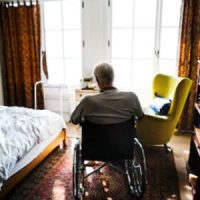 When many people think of nursing home abuse, they often first think of physical signs. Broken bones, bruises, and sudden or unexplained weight loss are just some of the most common signs of physical abuse. Unfortunately, they are not the only ones. The signs of nursing home abuse are also not always physical.
Emotional and financial abuse are just two types of nursing home abuse that also occur in nursing homes and they also leave their own signs. These signs are not physical and so, they can be more difficult for family members to detect. Below, our Tampa nursing home abuse attorney explains what these are.
Withdrawal from Activities Residents Once Enjoyed
Perhaps your loved one once enjoyed going for walks, or taking part in the social activities offered by a nursing home facility. Maybe they no longer want to take part in those activities. If this is the case, and there is not a reasonable explanation for the withdrawal, it may be a sign that your loved one is being emotionally or mentally abused in a nursing home. Mental and emotional abuse can take a heavy toll on nursing home residents. They may simply feel as though there is no point in taking part in these activities, or they may be fearful that they will have to interact with their abuser to do it.
Sudden Changes in Behavior
Due to the dramatic impact nursing home abuse has on a person's physical or mental health, it can easily cause someone to act differently than they normally do. Abused nursing home residents may become suddenly agitated or angry without reason, or they may even start to act violently. If you notice these signs in your loved one, it may be time to speak to your loved one, and an attorney about the possibility of abuse.
Overdue Notices Despite Sufficient Financial Resources
Unfortunately, it is sometimes all too easy for nursing home staff members to financially abuse the residents in their care. Staff members are often in and out of residents' units, providing them with an opportunity to steal cash or important financial papers from residents.
If you have started receiving overdue notices, or have noticed them in your loved one's room, and you know they have the financial resources to cover their daily expenses, it could be a sign that nursing home staff members are stealing from your family member. Additionally, if you receive notice that your loved one's beneficiaries or executor has changed within their estate plan, this is also a major warning sign of financial abuse.
Our Nursing Home Abuse Attorneys in Tampa Can Help Your Family
Sadly, nursing home abuse takes many forms, and it is not always physical. If you have spotted signs of neglect or abuse, our Tampa nursing home abuse attorneys can identify if your loved one is being harmed and will help your family claim the full compensation you are entitled to. Call us now at 813-428-8504 or contact us online to schedule a free consultation and to learn more.
Source:
leg.state.fl.us/statutes/index.cfm?App_mode=Display_Statute&URL=0400-0499/0400/0400.html