Common Places Elder Abuse Occurs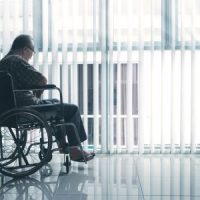 If you have an older loved one, you know that they require some extra attention and care. Unfortunately, family members cannot always provide this for them and so, they need to reach out to other services or facilities for help. Sadly, these facilities do not always provide the proper care and support elders need and abuse occurs more often than many people think. Below, our Tampa nursing home abuse attorney explains the four most common places elder abuse is likely to occur, so you can watch for signs of it and stop it when it happens.
Nursing Home Facilities
Nursing homes unfortunately top the list of places abuse and neglect are likely to occur. Staff members in these facilities often do not receive the proper training or there are simply not enough staff members to go around. Due to these issues, nursing home residents are at risk of experiencing neglect, physical abuse, malnourishment, and more. Nursing home staff members can be held civilly accountable if they engage in abuse or neglect, but the nursing home administrator or owner can also carry a degree of liability if they do not properly train their staff.
Adult Day Care Facilities
Adult day care facilities provide a place for seniors to go during the day and they return to their own home at night. Family members often have a false sense of security with these facilities because they are outpatient environments. Unfortunately, abuse is a common problem in adult day care centers. Staff members in these centers often do not know how to handle certain health incidents, or seniors in these facilities may not be properly supervised.
Assisted Living Facilities
Assisted living facilities differ from nursing homes in the level of care they offer. Staff members in an assisted living facility will help the seniors in their care with daily tasks such as showering, preparing and cooking meals, housekeeping, and more. Couples can live together and usually, residents have their own living space, such as an apartment.
Assisted living facilities do not provide the high level of personal care or medical treatment nursing homes do. Still, abuse and neglect are all too common. Due to the fact that seniors in these facilities can handle some tasks on their own, staff members may argue that they were not responsible for certain duties, even though they were.
Group Home Facilities
Group home residents require extensive care, typically for the disabilities they suffer from. While group homes do provide professional help, residents are also vulnerable to staff members who target them with malice, or who simply neglect them because these facilities are also understaffed. Elder abuse in group homes often takes the form of falls, transportation accidents, and more.
Call Our Nursing Home Abuse Attorneys in Tampa for a Free Consultation
At Kohn Law, our Tampa nursing home abuse attorneys can help you safeguard the rights of your loved one after they have become a victim of neglect or malice in one of the above facilities. Call us now at 813-428-8504 or contact us online to schedule a free consultation and to learn more.
Source:
leg.state.fl.us/statutes/index.cfm?App_mode=Display_Statute&URL=0400-0499/0400/0400.html