Study: Nursing Home Residents Not Protected From Antipsychotic Drugs Under Trump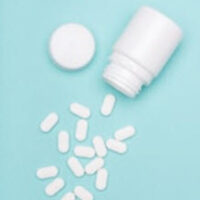 Enforcement of rules protecting nursing home residents from antipsychotic drugs has declined during the Trump administration, according to a new report.
Almost 300,000 nursing home residents are given antipsychotic drugs each week, even though most have no psychosis to justify it. But since the beginning of the Trump administration, nursing homes have rarely paid a price for even the most serious misuse of the drugs.
That's according to a new report out Tuesday from health researchers for Rep. Richard Neal, D-Mass., chairman of the House Ways and Means Committee. Rachel Dolin, the lead author of the study, found that citations for over-prescribing antipsychotics to nursing home residents declined significantly between the end of the Obama administration and the first half of the Trump administration.
To read full article, click here