Possible Outcomes In Nursing Home Abuse Cases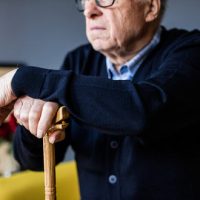 Elderly individuals and their families turn to nursing homes when looking for a place of protection, care, and respite. Residents are most often older in age and many are struggling with an illness or disability and rely on nursing home staff members for help with meal preparation, washing clothes, and bathing.
Sadly, neglect and abuse are all too common in nursing homes. If your loved one suffered from abuse or neglect while in a nursing home, you have the right under Florida law to file a lawsuit against the negligent party. Below, our Tampa nursing home abuse lawyer explains the three potential outcomes in nursing home abuse lawsuits.
A Dismissal
There are times when a judge or jury may dismiss a nursing home abuse case. For example, if a case does not have merit, or the lawsuit was filed after the statute of limitations expired, the court will usually dismiss the case. To ensure your lawsuit is not dismissed, it is critical that you have strong evidence to prove your case.  It is also essential that you speak with a lawyer as soon as possible, so they can ensure your case is filed on time and is not dismissed.
A Settlement
The vast majority of nursing home abuse lawsuits that are filed end in a settlement. Soon after learning of the lawsuit, the insurance company representing the nursing home or negligent party may offer you a settlement. It is a mistake to accept the first settlement offer, even though you may be happy to receive anything at all. The chances are that the offer is not enough to fully cover your loved one's injuries.
A lawyer can enter into negotiations with the insurance company on your behalf to help you obtain the full financial compensation you are entitled to. A settlement may be reached at any time during the lawsuit process. Although most nursing home abuse cases settle out of court, sometimes a fair settlement cannot be reached and the matter has to go to trial.
A Trial
When settling a nursing home abuse lawsuit is unsuccessful, the case will have to go to trial. During a trial, a judge or a jury will hear the case with arguments from both sides. The judge or jury will then decide whether the defendant is liable for paying damages and if so, they will also determine the amount of compensation you are entitled to. Going to trial does come with risks, as no one can predict what a judge or jury will decide. However, there are times when it is the only way to claim full damages for your family.
Our Nursing Home Abuse Lawyers in Tampa Can Help You Achieve the Best Outcome in Your Case
If your loved one was the victim of nursing home abuse, you can file a claim to stop the wrongdoing and claim financial compensation. At Kohn Law, our Tampa nursing home abuse attorneys are dedicated to helping families successfully file their lawsuits, and we can help you, too. Call us now at 813-428-8504 or contact us online to schedule a free consultation.
Sources:
leg.state.fl.us/statutes/index.cfm?App_mode=Display_Statute&URL=0400-0499/0400/0400.html
leg.state.fl.us/Statutes/index.cfm?App_mode=Display_Statute&Search_String=&URL=0000-0099/0095/Sections/0095.11.html