Five Common Injuries Sustained In Nursing Homes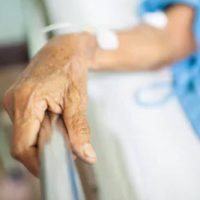 Throughout Tampa, there are many nursing home facilities that take great pride in the fact that they provide the highest quality care to elders. Unfortunately, there are also many that do not provide the proper care residents need. In these cases, elders are at risk of suffering injury and serious harm. Below, our Tampa nursing home lawyer explains the five most common injuries sustained in nursing homes.
Falls
Of all the issues people experience in nursing homes, falls are one of the most common. Every year, approximately half of the 1.6 million residents in nursing homes across the country suffer from a fall, according to the Department of Health and Human Services. Of these fall victims, about one in three experience multiple falls throughout the year. One in ten elders who fall will sustain a serious injury. Even when an elder is not injured, they can become so scared of falling that they limit their activity.
Pressure Ulcers
Pressure ulcers, more commonly known as bed sores, are caused when a person is left in the same position for too long. The skin is placed under a great amount of pressure, and the constant friction between the frail skin and another object, such as a bed or wheelchair, results in injury. Bed sores are more likely to be seen on certain parts of the body, and they include:
Ankles
Heels
Tailbones
Hips
When elders have limited mobility, it is the responsibility of nursing home staff members to make sure they are moved and repositioned to prevent bed sores.
Infections
Approximately one to three million serious infections in skilled nursing facilities, nursing homes, and assisted living facilities, according to the Centers for Disease Control and Prevention. These infections include pneumonia, influenza, urinary tract infections, respiratory infections, and more recently, COVID-19. Nursing homes should have infection prevention control measures in place, and all staff members should be trained in these protocols, so infections do not quickly spread throughout a facility.
Broken Bones
As people become older, their bones become more brittle and they are often very weak. Seniors are at a particularly higher risk of suffering from neck and hip fractures. Approximately 300,000 seniors are hospitalized for broken hips every year. Three-quarters of this group is made up of women. Nursing home staff members have a responsibility to provide the necessary assistance to elders to make sure they do not fall or become involved in another type of accident that can result in broken bones.
Our Nursing Home Abuse Lawyer in Tampa Can Help After an Injury
Nursing homes are supposed to provide a high quality of care to all of their residents. When they fail to meet this legal obligation, they can be held accountable for paying monetary compensation for an accident victim's injuries and other losses. At Kohn Law, our Tampa nursing home abuse lawyer knows how to put a stop to the abuse and help you obtain the full financial settlement you are entitled to. Call us now at 813-428-8504 or contact us online to schedule a free consultation.
Sources:
ahrq.gov/patient-safety/settings/long-term-care/resource/injuries/fallspx/man1.html
cdc.gov/longtermcare/index.html