Noticing the Signs of Nursing Home Sexual Abuse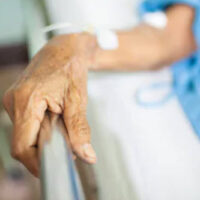 Elder abuse affects 10 percent of people 65 or older every year, according to the Justice Department. From financial to psychological abuse, it destroys and even shortens the lives of the victims. Nursing homes, where the friends and families of the residents are not in sight to offer protection, are a frequent site of such abuse and neglect, with sexual abuse, including sexual assault, possibly being the worst type of abuse that elders undergo. Sexual abuse and sexual assault are crimes whether the victim is underage, an adult, or an elderly nursing home resident suffering from dementia. While a police investigation should be carried out in addition to a civil lawsuit, an experienced Tampa nursing home abuse attorney can help you achieve financial justice for your loved one.
What is Sexual Abuse?
Sexual abuse is any unwanted sexual touching, sexual groping, sexual intercourse, sexual acts, pornography, sexual suggestions, or flashing (staff exposing themselves). Because of the relationship between caregiver and patient, and because of underlying dementia or cognitive issues, elderly patients may not be able to legally give consent to such acts. As such, even if staff claim the acts were consensual, chances are they were not.
Be On the Lookout For These Signs of Sexual Abuse
The first piece of sexual assault evidence that you need to take into account is simple—the victim's own account. If they report or talk about the sexual assault incident, their account needs to be taken seriously. But just like younger victims, nursing home residents often do not report sexual abuse. In fact, it is believed that elder sexual abuse is an underreported crime, according to RAINN, meaning that most cases of elder sexual abuse are never reported. Whether the victim is afraid of retaliation, feels powerless and believes that nothing they do will make a difference, is not fully cognizant of what happened due to dementia, or is ashamed or embarrassed about the assault, it is up to you to find out the truth and work with a lawyer to hold the perpetrator responsible.
Physical Signs of Sexual Abuse

Injuries, such as bruising or lacerations, to the genitals
Injuries to the breasts or buttocks;
Vaginal or anal bleeding;
STDs;
Other genital infections;
Difficulty walking or moving about;
Unexplained weight gain or weight loss;
Bruises and injuries to other areas of the body from being held down or hit;
Torn clothing or undergarments; and
Bloody underwear or sheets.

Emotional / Psychological Signs of Sexual Abuse

Depression, anxiety, or fear of others;
Anger, confusion, or other signs of trauma such as rocking back and forth;
Crying, refusing to talk, or wanting to be left alone;
Not wanting to be left alone in their room;
Urgent requests to come home without an explanation why; and
Sleep issues.
Call Our Tampa Nursing Home Sexual Abuse Lawyers Today
Here at the law offices of Kohn Law, we assist elderly victims of sexual abuse and their families in nursing home abuse cases by suing the responsible party for maximum damages. Whether you suspect abuse has occurred or your loved one has already reported it or told you about the abuse, we can help get to the bottom of it. Call our Tampa nursing home abuse attorney at 813-428-8504 to schedule a free consultation.
Resource:
rainn.org/articles/elder-abuse
justice.gov/elderjustice#what-is-elder-abuse
https://www.kohnlawcares.com/the-difference-between-nursing-home-neglect-and-an-inevitable-decline-in-health/