How to Prove Damages in a Nursing Home Abuse Claim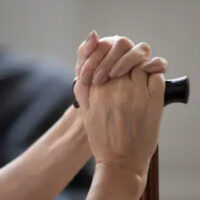 After learning that your loved one has been the victim of nursing home abuse, it may be very clear to you about what happened. When filing a claim though, neither the court nor the insurance company will simply take your word for it. You must have evidence that substantiates your claim so you recover the maximum damages you and your family deserves. A Florida nursing home abuse lawyer can help you collect this evidence and give you the best chance of a positive outcome.
Nursing Home Charts
The nursing home your loved one is in should keep charts that outline important details about your case. The chart should state which staff members cared for your loved one on a certain date or at a certain time, what medications they were or were not given, and any physical injuries or conditions your loved one was suffering from. These charts, and even the lack of them, can help prove nursing home abuse or neglect.
Staff Logs at the Nursing Home
Nursing homes should keep a log of which staff members were working at certain times. This log can help you identify which staff member was at the facility when your loved one was hurt, or when there were not enough staff members in the facility, which is a main cause of neglect in nursing homes.
Eyewitness Testimony
Eyewitness testimony is very valuable in nursing home abuse cases. Other residents may testify that they witnessed the abuse or that they have even suffered abuse of their own. Staff members may be willing to testify that one of their co-workers does not follow proper procedures or that they have been known to neglect or abuse residents. Even other visitors to the facility may be able to verify that they are aware that abuse has happened in the past, or is currently occurring.
Medical Records
While you have to prove the nursing home or one of its staff members was negligent, you also have to prove the extent of the injuries sustained. If your loved one has sustained an injury due to nursing home abuse or neglect, there will be medical records to prove the nature and severity of their injuries.
Pictures
Pictures are always very valuable forms of evidence in personal injury cases, and that includes those involving nursing home abuse or neglect. Take pictures of your loved one's injuries as soon as you notice them, and then throughout the recovery process. If items in your loved one's room or throughout the facility contributed to the abuse or neglect, such as tripping hazards left on a floor, also take pictures of those.
Our Florida Nursing Home Abuse Lawyer Can Collect the Important Evidence You Need
While caring for your loved one, and perhaps even trying to find them a new place to live, it may be very difficult for you to obtain the evidence you need. The nursing home may also be reluctant to release things such as charts and staff logs. At Kohn Law, our Tampa nursing home lawyer knows the evidence that will help prove your claim and how to collect it to ensure you and your family recover the maximum damages you deserve. Call us at 813-428-8504 or fill out our online form to schedule a free consultation so we can get started on your case.