Getting Old is Inevitable but Elder Abuse is Not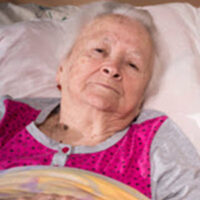 Trusting the care of an elderly loved one into the hands of a nursing home is not an easy decision for families. Nevertheless, families make these decisions and expect their loved ones will be safe and healthy in these nursing homes. Sadly, nursing homes do not always meet this expectation. All too often there are incidents of elder abuse and neglect in nursing homes.
According to an audit report published by the U.S. Department of Health and Human Services (HHS), the elderly are one of the most vulnerable populations in the nation and elder abuse and neglect is a serious problem, albeit entirely preventable. The elderly or nursing home residents are at the mercy of caregivers because they are, by default, dependent on the care of these caregivers.
Uncovering elder abuse is a start to demanding a safe and healthy environment for a loved one in a nursing home. Hence, it is important to know and understand the different types of elder abuse.
Five Major Types of Elder Abuse
Physical abuse;
Psychological/emotional abuse;
Neglect;
Sexual abuse; and
Financial exploitation.

Abuse is inflicting physical or mental harm; Neglect is failure to provide essential care
Abuse can be physical–the visible bruise, or psychological–the invisible bruise/scar. The National Council on Aging (NCOA), defines physical abuse as the infliction of physical pain or injury. Psychological abuse is defined as verbal assaults, threats, harassment, or intimidation. Neglect, on the other hand, is failure of a caregiver to provide care and services necessary for the health and safety of an elder.
Sexual abuse is the nonconsensual forced sexual contact, touching, or intercourse, whereas financial exploitation involves the misuse or withholding of an elder's money or property.
While the signs of physical abuse may be obvious, neglect may be very subtle.
Cases of neglect may involve a caregiver failure to:
Immediately or effectively treat a minor cut or bruise;
Administer recommended medication(s);
Perform basic personal hygiene; or
Provide the basic nutritional care.
The care of grooming, feeding, and monitoring wellbeing are essentials for the overall health and safety of a loved one. Failure to perform these basic services constitutes neglect.
Abuse at the hands of Caregiver and Other Residents
Although caregivers are viewed as the first source of abuse and neglect of residents, abuse of a loved one may also be at the hands of other nursing home residents. According to an article in the New England Journal of Medicine, older residents are more commonly abused by other residents than by caregivers. Nevertheless, in either case, it is a failure of the nursing home to provide a safe and healthy environment for a loved one.
Reach Out to Us Today for Help
Transitioning a loved one to a nursing home should not diminish his/her quality of life. Most importantly, families and their loved ones should not live in fear of nursing homes abuse or neglect. Nursing homes have the obligation to keep your loved ones safe and healthy, and when they fail, they must be held accountable.
If you suspect a loved one has suffered some form of elder abuse or neglect in a Tampa nursing home, contact an experienced Tampa nursing home abuse attorney at Kohn Law to discuss the legal action you can take in seeking justice for your loved one. Call 813-428-8504 to schedule a free consultation.
Resources:
nejm.org/doi/pdf/10.1056/nejmra1404688
ncoa.org/public-policy-action/elder-justice/elder-abuse-facts/#intraPageNav0
oig.hhs.gov/oas/reports/region1/11600509.pdf
https://www.kohnlawcares.com/consulate-health-care-faces-scrutiny-in-florida/