Are Nursing Homes Required To Have Abuse And Neglect Policies?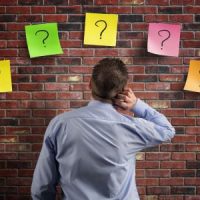 Every nursing home in the country is required to have abuse and neglect policies in place. These policies are intended to keep residents safe. Unfortunately, these policies are not always enough. Residents are still subject to nursing home abuse when staff members are overworked, or when administrators do not properly train their staff. If you have a loved one in a nursing home, below are some things to know about the neglect policies in these facilities.
How are Neglect and Abuse Policies Created?
According to the Office of the Inspector General, all nursing homes must create and implement written policies addressing issues such as reporting accusations of neglect, abuse, misappropriation of resident property, injuries of unknown source, and mistreatment. The OIG also requires all nursing homes to report any accusations of abuse to ensure that residents are kept safe.
Abuse and neglect policies in nursing homes should cover a number of different areas. The main elements nursing home administrators should include in these policies are as follows:
Discharge and admission policies
Nutrition and food plans
Health services offered by the facility
Residents' rights
Even though it is required by law, not all nursing homes create these policies. Even when they do, it does not mean they are enforced.
Why are Neglect and Abuse Policies Violated?
There are a number of reasons abuse and neglect policies are violated in nursing homes. The most common of these are as follows:
Burnout: Nursing home staff members are notorious for suffering from burnout. It is a stressful job and when a staff member is overwhelmed, they are more likely to engage in neglect or abuse. Burnout is never an excuse for misconduct, but it is important to look out for staff members who seem overworked, as it can be a warning sign of high incidents of abuse.
Understaffing: It is well known that Florida nursing homes are understaffed on a regular basis. Understaffing can also increase the stress and burnout among existing staff members and can result in abuse and neglect.
Improper hiring practices: When nursing homes engage in improper hiring practices, nursing homes may inadvertently bring on staff members who are more likely to commit abuse and neglect.
Fear: Nursing home staff members who witness neglect and abuse are obligated under the law to report it. Sadly, many staff members are scared to make these reports because they fear retaliation.
Regardless of the reason for violating neglect and abuse policies, staff members should be held accountable for their actions.
Our Nursing Home Abuse Lawyer in Tampa Can Help with Your Case
If you suspect that a nursing home has violated the policies outlined by law, or have learned that your loved one is being abused, our Tampa nursing home abuse lawyer can help. At Kohn Law, we are dedicated to helping families in some of the most difficult situations, and we want to help you, too. Call us today at 813-428-8504 or contact us online to schedule a free consultation and to learn more about your legal options.