What Compensation Is Available For Nursing Home Abuse Victims?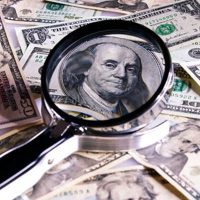 It is a statistic no one wants to think about but sadly, one in ten elders will suffer some type of abuse. Injured individuals can file a personal injury claim against any nursing home or caregiver after experiencing abuse or neglect, or family members can file on their behalf. Through a claim, elders can recover many types of compensation. While financial compensation can never undo abuse or neglect, it can help seniors recover losses for their medical expenses, pain and suffering, and more. Below, our Tampa nursing home abuse attorney outlines the most common types of compensation available in these claims.
Economic Damages
Economic damages are easily quantifiable because they have an actual dollar value. Common types of economic damages in nursing home abuse claims include:
Medical expenses
Hospitalization stays
Medication costs
Out-of-pocket expenses, such as the cost of transportation to and from doctors' appointments
Property damage
Medical costs typically make up the bulk of damages in nursing home abuse claims. Due to the fact that residents in nursing homes are no longer employed, lost income or wages do not usually apply in lawsuits pertaining to abuse and neglect.
Non-Economic Damages
Unlike economic damages, non-economic damages are far more subjective and calculating them is challenging because they do not have a concrete dollar value. Non-economic damages refer to the intangible losses a nursing home resident may sustain after being a victim of abuse or neglect. The most common non-economic damages in nursing home abuse lawsuits are as follows:
Emotional distress and mental anguish
Physical pain and suffering
Loss of companionship and society
Loss of consortium, when the abuse prevented a resident from having intimate relations with a partner
Many people do not know how to calculate these intangible losses, which is one reason it is so important to work with a Tampa nursing home abuse attorney. A lawyer will know the formulas to use to accurately calculate these losses.
Punitive Damages
Economic and non-economic damages are compensatory damages. This means they are meant to compensate nursing home residents for their injuries and other losses. Another type of damages that are sometimes available in nursing home abuse lawsuits are punitive damages.
Punitive damages are not compensatory. They are not intended to help nursing home residents recover their losses. Instead, punitive damages are meant to punish perpetrators of nursing home abuse and deter them from committing wrongdoing in the future.
Punitive damages are rarely awarded in personal injury lawsuits. To obtain them, you must show the defendant had a wanton disregard for the safety and well-being of nursing home residents. Due to this, punitive damages are typically only awarded in cases that involve abuse and not negligence alone.
Our Nursing Home Abuse Attorney in Tampa Can Help Your Family Claim Full Damages
If your loved one has been hurt while in a long-term facility, our Tampa nursing home abuse attorney at Kohn Law will fight for the full damages you and your family deserves. Call us now at 813-428-8504 or reach out to us online to schedule a free consultation and to learn more about your legal options.
Sources:
leg.state.fl.us/statutes/index.cfm?App_mode=Display_Statute&URL=0400-0499/0400/0400.html
justice.gov/file/1098056/download