Top Three Financial Scams On Seniors You Should Know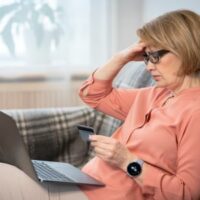 It is natural to think of physical abuse when thinking about nursing home abuse, but there are sadly, other types as well. One of the most prominent to happen in nursing homes is financial abuse. Although this type of abuse may not hurt an elder physically, it can devastate them financially. Some types of financial scams on seniors are more common than others. Below are the top three scams you should know about if you have a loved one in a long-term care facility.
Medicare Fraud
Medicare does not cover the cost of nursing home admission, but Medicare will still cover the cost of the hospital care, medical supplies, and doctor services rendered within a nursing home. Medicare fraud occurs when a nursing home facility falsely states that a person within the facility received care when they did not. They then bill Medicare for the services and get reimbursed, keeping the funds they receive as profits.
Although it may seem as though elders do not suffer from this type of abuse, that is not true. Medicare fraud can greatly restrict an elder's ability to receive medical services in the future when they genuinely need them. This type of fraud also places a heavy burden on taxpayers.
Identity Theft
The staff members in nursing homes have a great deal of access to a senior's private room. They can easily search through personal documents that contain confidential information, such as the elder's full name, Social Security number, and banking information. Sadly, they sometimes use this information to apply for credit cards and other financial loans under the name of the elder. Once they are approved for a loan, they then keep the money or credit for themselves. Senior citizens are not always aware this is happening and it is not always easy, or even possible sometimes, for them to even identify it once it occurs.
Fraudulent Legal Documents
Sometimes, staff members of nursing homes will hide their actions under legal authority in order to gain access to a senior's money or estate. For example, staff members may intimidate, threaten, or lie to seniors about why they have to sign a power of attorney or other legal document that gives them access to the resident's property. Other times, staff members may simply prey on the loneliness of seniors, promising to make sure they are properly cared for. In order to do that, the staff member may allege the senior must sign these important papers that gives them access. Once the documents are signed, the staff member can then drain the resident's bank account or otherwise obtain their property.
Our Nursing Home Abuse Lawyer in Tampa Can Help You Make Things Right
If your loved one has been taken advantage of and has been the victim of financial abuse, our Tampa nursing home abuse lawyer can help make things right for your family. At Kohn Law, we are dedicated to helping seniors who have been wronged by the people trusted to care for them, and we want to help you, too. Call us today at 813-428-8504 or contact us online to schedule a free consultation.