Three Things To Know About Nursing Home Abuse In Florida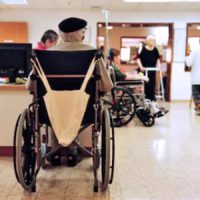 No one in a nursing home or long-term care facility in Florida should have to worry about becoming the victim of abuse or neglect. Tragically, this misconduct happens all too often throughout the Sunshine State. The injuries that result from nursing home abuse and neglect can result in serious physical and psychological harm. Learning that this harm came at the hands of someone who was trusted to care for elders is devastating to families.
Whether you live in a long-term care facility or you are worried about a family member in a nursing home, you may be able to take legal action. Below, our Tampa nursing home abuse attorney outlines three important things to know before you do.
Nursing Abuse Has Many Forms
Physical injuries such as broken bones and bruises are common signs of abuse, but residents are not only harmed physically in nursing homes. According to the National Council on Aging (NCOA), elder abuse can take many forms including emotional, psychological, sexual, and financial abuse. Even when misconduct is unintentional and results in neglect, it is still considered abuse. All forms of abuse have different signs and symptoms.
If you have noticed that your loved one has suffered from physical injuries, you should definitely speak to the staff members at the facility and ask them what happened. There are other signs to look for, as well. For example, if your loved one starts acting differently, such as becoming withdrawn or suddenly seeming fearful of certain staff members, it could mean they are the victim of another type of abuse.
Senior Citizens with Cognitive Impairments are Most Vulnerable to Abuse
Senior citizens with Alzheimer's disease, dementia, and other cognitive impairments are more vulnerable to experiencing abuse and neglect in nursing homes. These individuals often cannot understand that they are being abused or neglected and so, they are more often targeted by staff members who know that the abuse will likely not be identified or reported.
You Have Just Two Years to File a Claim
If you or someone you love has suffered abuse or neglect in a nursing home, you can file a lawsuit to recover financial compensation for medical expenses, pain and suffering, and more. However, you only have a certain amount of time to file a lawsuit or claim. This time limit is known as the statute of limitations and if you do not file before it expires, you will lose any legal right you have to claim the compensation your family deserves.
In Florida, the statute of limitations is two years from the last date of abuse. A Tampa nursing home abuse attorney can make sure your claim is filed on time.
Call Our Nursing Home Abuse Attorney in Tampa for Help with Your Claim
Nursing home abuse is never acceptable and when it occurs, those responsible should be held fully accountable for their actions. At Kohn Law, our Tampa nursing home abuse attorney can determine who is to blame and collect evidence to prove your case so you obtain the full and fair damages you are entitled to. Call us now at 813-428-8504 or contact us online to schedule a free consultation and to learn more.
Sources:
leg.state.fl.us/statutes/index.cfm?App_mode=Display_Statute&URL=0400-0499/0400/0400.html
ncoa.org/article/get-the-facts-on-elder-abuse