The Impact Of Substance Abuse On Nursing Home Patients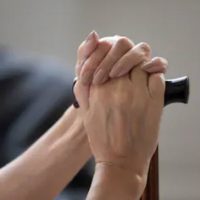 Physical, emotional, sexual, and financial abuse are just a few types of abuse and neglect that happens in nursing homes. There is another type of abuse that occurs, though, and that is substance abuse. Staff members in nursing homes may abuse alcohol or drugs while they are caring for residents or a resident may develop a substance abuse problem while staying in the facility. Staff members may also fail to notice that a resident is suffering from a substance abuse problem, and may not manage it properly. In any case, substance abuse will have a very harmful impact on nursing home residents.
Substance Abuse Problems Among Nursing Home Staff Members
The responsibility of providing housing and medical care for nursing home residents is a very stressful job. When nursing homes are understaffed, the staff members on duty may suffer from burnout and turn to alcohol and drugs to deal with the stress. Nursing home staff members are more likely to make mistakes when they abuse substances. They might forget to provide proper supervision, or they may not administer medication to residents properly.
Any time nursing home administrators learn of an employee's substance abuse problem, they must remove the employee from their position immediately. If the facility fails to take this action, the consequences for residents can be dire.
Substance Abuse Problems Among Nursing Home Residents
Substance abuse issues are common among older adults, particularly as they start taking more medications to treat their psychological or physical pain. Due to the fact that nursing home residents often take many different types of medication, it is easy to see how substance abuse can infiltrate nursing homes.
Nursing home residents are at risk of becoming addicted to the medications they take just like anyone else. Additionally, if medications are not administered properly and patients are not monitored while taking the drugs, they could suffer serious harm. Substance abuse problems among residents sometimes happen simply because staff members and administrators do not understand the issue.
Another problem occurs when older patients are discharged from the hospital and they require further care. Some may only require a short course of antibiotics, while others may need to stay longer for rehabilitation. Sadly, nursing homes commonly turn residents away for post-hospital care if they are taking medication to treat an opioid addiction. Nursing homes sometimes turn these residents away because of the stigma and because their staff members are not properly trained to deal with addiction. However, the practice is a violation of the Americans with Disabilities Act and therefore, it is illegal.
Call Our Nursing Home Abuse Lawyer in Tampa for Legal Advice Today
Nursing homes are supposed to care for their residents and protect them from harm. That includes trying to prevent substance abuse problems, and treating them when they do arise. If you believe your loved one has suffered from abuse in a long-term care facility, our Tampa nursing home abuse lawyer at Kohn Law can advise you of your legal options. Call us now at 813-428-8504 or contact us online to schedule a free consultation and to learn more.
Sources:
leg.state.fl.us/statutes/index.cfm?App_mode=Display_Statute&URL=0400-0499/0400/0400.html
ada.gov