The Cost of Nursing Home Abuse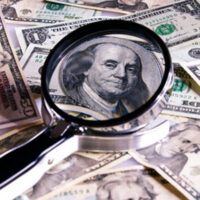 Learning that your loved one has been subjected to nursing home abuse is devastating. Naturally, your first concern is the safety of your loved one. However, you must also consider the financial cost of the abuse. The only way to recover these costs is to file a civil claim for damages against the facility or its staff members. Before filing, you must know the costs you have incurred due to the abuse so you recover the full settlement you and your loved one deserves. Below are just some of the most common costs associated with nursing home abuse.
Moving Expenses
Moving is always expensive, and this is true when you are moving your loved one out of a nursing home, as well. You should remove your loved one from a nursing home any time they are in danger, and find a new facility for your loved one as soon as possible. You will have to pay for the new facility and, if your loved one cannot move in right away, you may also have to pay for at-home care or interim care during that time.
Medical Costs
Nursing home abuse sadly sometimes results in injuries such as broken bones and bedsores that have become infected. It is essential that you seek medical attention as soon as possible for your loved one, and treatment is sometimes costly. This is especially true when a senior has underlying conditions or requires lengthy hospital stays, which is not uncommon.
Medical costs do not only refer to physical injuries, either. Nursing home abuse is traumatic and afterwards, your loved one may suffer from depression, sleep disorders, or post-traumatic stress disorder. Treatment is available for these conditions, but therapy is expensive and could cost you thousands of dollars.
Legal Costs
After discovering nursing home abuse, it is essential that you work with a lawyer. A nursing home abuse lawyer will identify the liable parties and hold them accountable for paying the maximum damages you and your family need. However, the cost of a lawyer should never stop you from pursuing a claim. If you have a legitimate claim against a nursing home, you can include your attorney's fees in your claim and recover those costs, as well.
Incidental Expenses
While costs such as medical and moving expenses may make up the bulk of your claim, you can also include any other out-of-pocket expense you paid for as a result of the abuse. For example, if you have to take time off work to care for an elderly relative that was the victim of abuse, you can include the loss of income in your claim, as well.
Our Florida Nursing Home Abuse Lawyers will Help You Claim Full Damages
Learning that a loved one has been the victim of nursing home abuse is extremely upsetting. At Kohn Law, our Tampa nursing home abuse lawyers can help you make it right and ensure you receive the fair settlement you deserve. Call us today at (813) 428-8504 or fill out our online form to schedule a free consultation so we can review your case.
Resource:
jury.flcourts.org/civil-jury-instructions-home/civil-instructions/#500