Poor Hygiene Is A Common Sign Of Nursing Home Abuse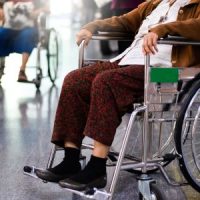 When elders can no longer care for themselves, their loved ones often have to make the difficult decision to place them in a long-term care facility. The decision is a hard one but once it has been made, family members trust that the staff members in nursing homes will take proper care of their loved one. Unfortunately, nursing homes that fail to assist residents with routine tasks such as bathing or changing their clothing, place elders at risk for developing life-threatening illnesses and infections. It is for this reason that poor hygiene is one of the most common signs of nursing home abuse.
If you have noticed that your loved one suffers from poor hygiene, it is important to speak to an unsanitary conditions attorney in Tampa. An attorney can protect the rights of your loved one and will fight to help you claim any compensation you are entitled to.
Violation of Sanitation Standards
Elderly individuals inside nursing homes often have weakened immune systems, so proper sanitation is critical in these facilities. When unnecessary bacteria, germs, and viruses are present in long-term care facilities, it places the health of all residents at risk. To prevent residents from suffering from disease and other harm, federal law outlines proper sanitation standards. A few of the standards nursing home must meet include:
Keeping floors free of fall hazards and debris
Keeping food preparation and eating areas properly sanitized
Assisting residents with grooming, bathing, and toilet use, when necessary
Repositioning immobile residents regularly to encourage mobility and prevent bed sores
Training staff members how to properly contain and dispose of biological and medical waste
Signs of Poor Hygiene in Nursing Homes
While the law clearly outlines the standards nursing homes must meet, not all facilities comply with them. Signs of individual poor hygiene can include adult diapers that are not changed regularly, bed sores, and dirty skin or clothing, to name a few. You can also look around the facility for signs of poor hygiene. Some of the most common of these include:
Unkempt common areas
Shower areas or bathrooms that contain the presence of mildew or mold
Unclean bathtubs and toilets
Dirty food preparation and dining areas
Floors cluttered with tripping hazards
Dirty chairs, countertops, and tabletops
It is also important to determine how many staff members there are within a nursing home. Nursing homes that are understaffed are more likely to practice poor hygiene. The fewer people on staff, the less there are to regularly clean and sanitize the facility. Understaffed facilities will also not have the proper amount of people to assist with bathing and toileting needs, which can also result in poor hygiene and disease.
Call Our Unsanitary Conditions Attorney in Tampa After Seeing Signs of Abuse
If you have noticed signs of poor hygiene in a long-term care facility caring for your loved one, our Tampa unsanitary conditions attorney at Kohn Law can help with your case. Our seasoned attorney knows how to determine if abuse is occurring, and will hold the liable party accountable for paying the full compensation your loved one justly deserves. Call us now at 813-428-8504 or contact us online to schedule a free consultation.
Sources:
govinfo.gov/content/pkg/CFR-2018-title42-vol5/xml/CFR-2018-title42-vol5-part483.xml#seqnum483.80
leg.state.fl.us/statutes/index.cfm?App_mode=Display_Statute&URL=0400-0499/0400/0400.html