Medicaid Discrimination in Nursing Homes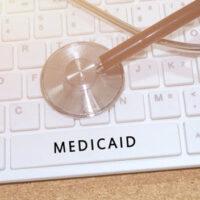 Family Assets reported that two-thirds of all Florida residents in nursing homes pay for their care through Medicaid. Not all nursing homes have to be certified Medicaid nursing facilities, but many do offer rooms to Medicaid patients because it is a steady source of income. According to Genworth, the average 2019 monthly rate for a semi-private nursing home facility in Tampa was $8,684. However, the income generated from residents paying the private rate is significantly more than that of residents paying through Medicaid and this can lead to situations of discrimination.
Discrimination Prior To Moving into the Nursing Home
Before a nursing home even accepts a prospective resident they can be trying to discriminate. Signs that a prospective resident is being discriminated against include:
The nursing home tries to claim they have a "quota" for Medicaid patients;

Nursing home tries to tell coerce the prospective resident into agreeing to private pay in order to be accepted;

Informing the prospective resident that they must sell their home and use the proceeds to continue paying the private nursing home rate prior to qualifying for Medicaid; or

The nursing home will not tell you whether beds are available until they find out how you are paying and claim to be full once they find out you plan on paying with Medicaid.
A Medicaid-Certified Facility Cannot Evict or Move A Resident Who Pays With Medicaid
According to Medicare.gov, a certified nursing facility cannot make a resident leave or transfer them to another facility if they are waiting to get on Medicaid. The only legal reasons a Medicaid nursing facility can evict a patient is if:
The facility can no longer provide the appropriate level of care;
The resident endangers the health, safety, or welfare of other patients or staff;
The resident's health has improved to the point where they no longer need a nursing facility;
The facility closes; and
The resident does not pay for services they are responsible for.
Furthermore, a nursing home cannot move a resident to a less desirable wing or room simply because they are no longer paying the private rate. The exception to this is moving residents from a single-occupancy room to a shared room after the resident qualifies for Medicaid. Private rooms are only eligible for Medicaid coverage if they are medically necessary for the resident. Beyond simply the accommodations, the level of care that a Medicaid-paying resident receives should be of the same quality of care given to any other private-paying resident. This includes nursing care, nutrition, and personal hygiene items.
Contact a Tampa Nursing Home Abuse Attorney If You Suspect Discrimination
Even though Medicaid is commonly used to pay for long term care in Florida, discrimination still occurs. If you believe you or your loved one have been subjected to discrimination because of being enrolled in Medicaid, it is time to speak with an experienced Tampa nursing home abuse attorney at Kohn Law We can help ensure that the care you receive is not being diminished because of your current financial situation. Call our offices today at 813-428-8504 to schedule a free consultation.
Resources:
aptible.familyassets.com/nursing-homes/resources/medicaid/florida
genworth.com/aging-and-you/finances/cost-of-care.html
medicare.gov/what-medicare-covers/what-part-a-covers/skilled-nursing-facility-rights
https://www.kohnlawcares.com/head-injuries-caused-by-nursing-home-abuse/