How Nursing Homes Should Prevent Elopement And Wandering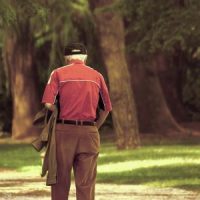 Wandering and elopement incidents place nursing home residents at great risk of falls, serious injury, and even wrongful death. Some nursing home residents, such as those suffering from Alzheimer's or dementia, are more at risk of wandering or elopement, as they do not have the capacity to understand the dangers of wandering. When nursing homes do not make sure residents do not wander, seniors can be hurt by many hazards, including inclement weather, wild animals, traffic, and even other people. Below, our Tampa nursing home neglect attorney outlines four ways nursing homes should prevent elopement and wandering.
Preparing a Risk Assessment
When you initially admit your loved one into a nursing home, they may prepare many risk assessments. Unfortunately, elopement and wandering risk assessments are not usually among them. These assessments are usually only prepared once a senior has already wandered. If your loved one has already been hurt by wandering, or you suspect they are at risk for it, you should ask the facility to conduct a Dewing Wandering Risk Assessment, or by using the Revised Algase Wandering Scale.
Providing Proper Supervision
The best way nursing homes can prevent residents from wandering and elopement is by providing proper supervision. Nursing homes should employ at least one person who can watch doors and outside areas to ensure no residents are in areas they should not be. Additionally, all staff members in nursing homes should regularly look outside, particularly in areas that are off-limits to residents, to make sure that no senior is in a dangerous situation.
Volunteer Sitter Programs
Nursing homes are notoriously understaffed which sadly, is the root cause of many cases of nursing home abuse and neglect. To supplement the paid staff members, nursing homes often utilize volunteer sitter programs. Volunteers come in and stay with one resident, or a small group of them. This situation has benefits for everyone. The volunteers are fulfilled by the work they do and residents enjoy the camaraderie and conversation. Most importantly, volunteer sitters provide a constant source of supervision for residents, making sure they are safe the entire time.
Engaging Programs
Nursing homes are more than just a place for seniors to receive round-the-clock medical care. They should also be a place of bustling social activity for the residents there. Not only do social programs keep the minds of elders sharp, but they also benefit the mental and psychological health of residents. Additionally, when residents are engaged in social programs, they may not want to wander away, and they will also be kept busy, limiting the opportunity for residents to wander.
Our Nursing Home Neglect Attorney in Tampa Can Help After a Wandering Incident
If your loved one has been hurt after wandering from a nursing home, you have legal options. At Kohn Law, our Tampa nursing home neglect attorney can advise you of what those are and help your loved one claim the full and fair compensation they are entitled to. Call us now at 813-428-8504 or contact us online to schedule a free consultation.
Source:
wanderingnetwork.co.uk/Dewing%20Wandering%20Risk%20Assessment%20Tool%20version%202%20Sept%2008.pdf