How Do Negligent Supervision And Negligent Hiring Contribute To Nursing Home Abuse?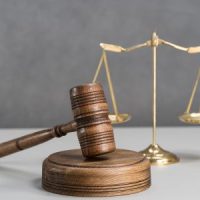 Nursing home owners, administrators, and staff members all have a legal obligation to make sure residents are properly cared for and that they enjoy a healthy and safe environment. Unfortunately, when any of these individuals fail to provide adequate training, hire qualified staff, or do not supervise their employees properly, it can result in serious harm to residents. Below, our Tampa nursing home neglect attorney explains more.
Understanding Negligent Hiring in Nursing Homes 
Negligent hiring occurs when a nursing home facility does not take the necessary steps to ensure they are hiring experienced and qualified staff members. Making sure staff members have the experience and skill necessary generally requires conducting extensive background checks on all applicants. These background checks may involve the following steps:
Checking references, both personal and employment
Performing a drug test
Validating licenses, certifications, and college degrees
Conducting a credit check
Performing a criminal background check
Performing a background check on the person's driving records
When the above steps are not taken, there are a number of ways nursing home residents become harmed. A staff member who has a criminal background may intentionally assault or otherwise hurt a resident. Or, a staff member may have a license or certification that has expired, so they can no longer provide the appropriate medical care. This can result in some of the most serious injuries, including wrongful death.
Understanding Negligent Supervision in Nursing Homes 
Just as negligent hiring can cause real harm to nursing home residents, so too, can negligent supervision. Negligent supervision occurs when nursing home administrators and staff members are aware an injury can happen without proper safety measures in place, but they fail to implement or enforce those measures.
Negligent supervision can happen in a number of ways. A staff member may know that a resident is prone to falling, but does not provide them with a wheelchair. Or, a nursing home administrator may know that a resident has had several items go missing from their room, but they fail to investigate or reassign the suspected employee.
Filing a Claim for Negligent Hiring or Supervision 
Negligent hiring and supervision within a facility is a form of nursing home abuse. If your loved one has been harmed by this type of neglect, you can file a claim to recover their losses such as medical expenses and pain and suffering.
Nursing home abuse claims are extremely complex, and governed by many laws. It is critical to work with an attorney who can explain these laws and make sure no mistakes are made. This can help your loved one obtain the full and fair settlement they deserve.
Our Nursing Home Neglect Attorney in Tampa Can Help Your Family 
If you believe your loved one was harmed by negligent hiring or supervision, you need sound legal advice. At Kohn Law, our Tampa nursing home neglect attorney can help you navigate the process so you obtain the justice your family deserves. Call us now at 813-428-8504 or contact us online to schedule a free consultation.
Source:
leg.state.fl.us/statutes/index.cfm?App_mode=Display_Statute&URL=0400-0499/0400/0400.html