How Common Are Medication Errors In Nursing Homes?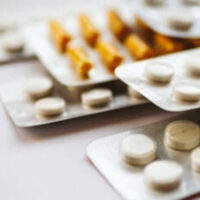 Sadly, there are a number of ways elders become injured in nursing homes. Of all of these, medication errors are some of the most common. In fact, 92 percent of nursing homes have reported medication errors, according to the National Institute of Health. Clearly, medication errors are rampant in nursing home facilities and they are also entirely preventable. In the coming years, more people will enter nursing homes, meaning the amount of medication errors made is likely to increase.
People sometimes think that medication errors are not really cause for concern, but that is not true. Nursing home residents are more prone to injuries after a medication error than after any other type of nursing home neglect or abuse. Learn more about these types of errors and what to do if your loved one has been injured below.
The Standard of Care for Medication Administration
Nursing home staff members must properly administer any medication a resident's doctor prescribes to them. It is crucial that medications are administered correctly, or residents will suffer serious harm. This means staff members must take many factors into consideration when administering medication and these are as follows:
The patient who should receive the medication
The proper medication to administer
The correct dosage
The route of administration
The time to administer, and the time between doses
The above factors mean staff members in nursing homes must give the proper patient the right drug, make sure it is given in the proper route whether that is by injection, orally, or through an IV, and that the dosages are given at the right time. Staff members should also record each dose of any drug given to a patient. Nursing home staff members often work in shifts and by recording when medication is given, it can limit the chance of a medication error from happening.
What Medication Errors are Most Common?
According to the same study by the National Institute of Health, there are some medication errors that are more common than others. These are as follows:
Failing to report the administered dose (32 percent)
Causing an overdose by administering too much of a drug (14 percent)
Causing an undergoes by administering too little of a drug (7 percent)
Administering a drug to the wrong patient (6 percent)
Administering the wrong drug to a patient (6 percent)
Administering the wrong dosage of a drug (6 percent)
The above errors are all acts of negligence that constitute nursing home abuse. Some of the most common medications that form the basis of nursing home abuse claims are hydrocodone, warfarin, insulin, lorazepam, oxycodone, and fentanyl.
Our Nursing Home Abuse Lawyer in Tampa Can Help After a Medication Error
If your loved one has suffered from a medication error in a long-term facility, our Tampa nursing home abuse lawyer at Kohn Law is here to help. Our skilled attorney knows how to determine what caused a medication error, and will hold staff members and the facility accountable for paying the full financial compensation your family deserves. Call us today at 813-428-8504 or contact us online to schedule a free consultation.
Resource:
ncbi.nlm.nih.gov/pmc/articles/PMC2464957/