Frequently Asked Questions About Nursing Home Abuse Lawsuits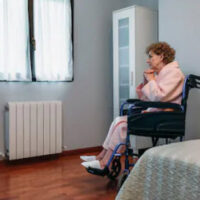 Elder abuse is increasing at an alarming rate, and it often goes unreported. As the population in Florida continues to age, it is likely going to become even more of a problem. When nursing home abuse occurs, residents or their loved ones can file a lawsuit against either a staff member or the facility as a whole. Many people do not know what to expect when filing a lawsuit, and they have many questions. Below are the most frequently asked questions our Tampa nursing home abuse lawyer hears, and the answers to them.
What is Nursing Home Abuse?
Nursing home residents have rights under the law. Residents cannot be forced to take medication or receive other medical treatment they do not want. Residents must also be allowed to have visitors without restrictions, and to receive and send mail privately. If residents do have complaints in the nursing home, they also have the right to voice them without fear of retaliation.
How Do You Spot Nursing Home Abuse?
Physical abuse is sometimes the easiest to spot because it leaves visible injuries. These may include scars, bruises, and bedsores, to name just a few. When an elder is suddenly acting in an unusual manner, particularly if they are exhibiting self-comforting behavior such as sucking their thumb, that is a sign of emotional abuse. Unexplained bleeding and bruising may also indicate sexual abuse. Signs of neglect may include soiled bedding, lack of personal hygiene, and bugs. Recognizing the signs of any type of abuse is important, so it can be stopped.
How Do You Report Nursing Home Abuse?
If you suspect nursing home abuse is happening, you should first contact the administration of the facility. File a formal complaint and ask for an investigation to be started. It is difficult to pursue a lawsuit without taking this important step. If your loved one is in danger or the facility is breaking the law, contact the police. Then speak to a nursing home abuse lawyer that can direct you to the right place to report the abuse.
What Do You Need to Sue?
The only thing you need to file a lawsuit against a nursing home is the presence of misconduct. However, you will have to prove your case so it is important to speak to a lawyer that will conduct an investigation and collect evidence in your case to substantiate your claim.
How Long Will a Lawsuit Take?
No one can say with any certainty how long a lawsuit will take, as the facts of every case are different. Still, it is not uncommon for a lawsuit to take several months. Taking the necessary amount of time is important to ensure you claim the full damages you deserve. It is also important to remember that you only have two years from the date of the abuse to file a lawsuit. If you allow that time limit to expire, you will lose your right to claim damages.
Do I Need to Work with a Nursing Home Abuse Lawyer in Tampa?
You are not required to work with a Tampa nursing home abuse lawyer when filing a lawsuit, but having good legal representation by your side will benefit your case. At Kohn Law, our lawyer will handle every aspect of your case so you can focus on getting your family through this difficult time, and help you claim the full damages you deserve. Call us today at 813-428-8504 or contact us online to schedule a free consultation.
Resource:
leg.state.fl.us/statutes/index.cfm?App_mode=Display_Statute&URL=0400-0499/0400/0400.html