Four Main Causes of Nursing Home Deaths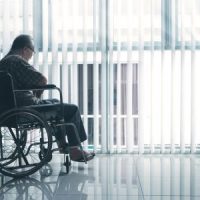 Seniors make up one of the most vulnerable sectors of our society. When placing a loved one into a nursing home, you trust that they will receive the best possible care. When staff members in a long-term facility do not provide quality care or a facility is not properly cleaned, residents are at an increased risk of suffering fatal illnesses or injuries. If your loved one has suffered serious harm or a fatal injury, it is important to get legal advice. Below, our Tampa nursing home death lawyer outlines the four main causes of fatalities in these facilities.
Infections 
Approximately one in three million serious infections happen in nursing homes every year, according to the Centers for Disease Control and Prevention (CDC). Of these, roughly 380,000 nursing home deaths are caused by sepsis infections. Other serious infections that can be fatal and spread through nursing homes very quickly include:
Urinary tract infections
Bed sores
Influenza
Pneumonia
Diarrheal diseases
Antibiotic-resistant staph infections
COVID-19
Falls
 Falls may not seem like a serious event but when a person is over the age of 65, falling becomes extremely dangerous. Today, falls account for 62 deaths per 100,000 older adults. When an elderly individual survives a fall, they are at an increased risk of falling again. It is also more likely that subsequent falls will be fatal for seniors. Some of the most common causes of falls in nursing homes include:
Uneven surfaces
Cluttered floors
Loose wires
Slippery floors
Lack of mobility or exercise
Difficulty with balance and lower body weakness
Foot pain
Improper footwear
Antidepressant or sedative medications
Malnutrition
Medication Errors
 Senior citizens in nursing homes often take many different types of medications to treat conditions and illnesses. All nursing homes must have medical staff on duty to ensure the right medication is being administered in the right dosage. Some of the most serious side effects related to medication errors. These are as follows:
Nausea and vomiting
Muscle weakness and fatigue
Diarrhea or constipation
Lightheadedness, dizziness, and disorientation
Sleeplessness
Headaches
When a nursing home resident is given too much medication, it can result in an overdose, which can be fatal. Many residents even lose their life after being prescribed dangerous antipsychotic drugs.
Neglect
Nursing home staff members have a duty to monitor residents, identify signs of a problem, and take the necessary steps to correct it. When they do not listen to a resident's complaints of pain or other complications, fail to reposition residents properly, or neglect their other basic needs, it can be fatal for seniors.
Our Nursing Home Death Lawyer in Tampa Can Help After a Wrongful Death 
Losing a loved one is never easy. When the death was preventable, though, it can be even more frustrating. At Kohn Law, our Tampa nursing home death lawyer understands the devastation your family is feeling and wants to help you make it right. Call us now at 813-428-8504 or contact us online to learn more about filing a claim against the facility and obtaining the compensation your family deserves.
Sources:
cdc.gov/longtermcare/
leg.state.fl.us/statutes/index.cfm?App_mode=Display_Statute&Search_String=&URL=0700-0799/0768/Sections/0768.16.html