Florida Nursing Homes Want Immunity from Lawsuits, Prosecution in Treatment of COVID-19 Patients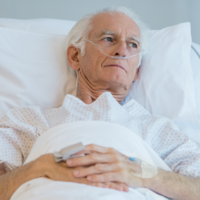 Attorney Kohn recently commented on a WFTS investigation into Nursing Home deficiencies in infection control.
Florida's long-term care facilities are pushing for legal immunity when it comes to treating COVID-19 patients. The Florida Health Care Association, which represents almost 600 long-term care facilities, is defending the industry's response to COVID-19.
In April, the association sent a letter to Gov. Ron DeSantis asking for immunity from lawsuits and criminal prosecution related to COVID-19 cases in long-term care facilities. Attorney Kim Kohn specializes in nursing home negligence cases. Here is what Attorney Kohn was quoted as saying:
I don't think we should have limitations and protections for nursing homes who aren't doing what they're supposed to be doing in protecting these vulnerable residents and giving them a pass.
As Tampa Sepsis and Infections Attorneys, we are well-versed in these tragic scenarios.
Placing a loved one in a nursing home is an extremely difficult decision. You want to make sure the facility is providing the necessary care and treating your loved one with the respect they deserve. Sadly, some residents in a long-term care facility don't get the care they require. When a nursing home fails to provide the necessary care to its residents, the patients can suffer serious consequences. One of these is infection, which can lead to severe medical conditions like sepsis. Sepsis is extremely dangerous and can result in catastrophic consequences, including death.
If your loved one contracted sepsis in a nursing home, it's imperative that you speak with a Tampa nursing home abuse attorney right away. Kohn Law has experience helping families get the compensation they deserve after a loved one was the victim of nursing home abuse in Florida.
Source: https://www.abcactionnews.com/rebound/coronavirus-investigations/florida-nursing-homes-want-immunity-from-lawsuits-prosecution-in-treatment-of-covid-19-patients