Five Myths About Nursing Home Abuse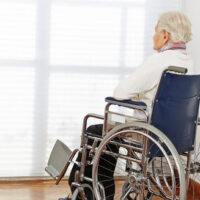 Nursing home abuse is one of the worst fears for anyone that has to admit a loved one into these facilities. Unfortunately, nursing home abuse often goes unnoticed and therefore, unreported, simply because people do not understand this type of behavior. If you have a loved one in a nursing home, below are five of the most common myths about nursing home abuse and neglect.
Abuse Happens Only in Nursing Homes
Due to the term that 'nursing home abuse' is often used to describe many types of abusive situations, elder abuse can happen anywhere. Assisted living facilities, adult daycares, and even in-home care can result in abuse or neglect, so it is important to always watch for it any time a loved one is in someone else's care.
Nursing Home Abuse is Easy to Identify
Abuse takes many forms and people often think to look for broken bones, bed sores, or other obvious signs of abuse. While these are some common signs of abuse, others are much more subtle. Malnutrition, dehydration, and sexual abuse are some of the most difficult types of abuse and neglect to spot.
Perpetrators are Usually Strangers
It is very difficult to think that the very people you trust to care for your loved one are the same ones that are abusing and neglecting them. As such, many people think that when nursing home abuse occurs, the perpetrators are usually strangers. In fact, the opposite is true. Most nursing home abuse occurs at the hands of family members, friends, caregivers, and others the elder already knows.
Nursing Home Abuse is the Result of Stressed Caregivers
It is true that nursing homes are notoriously understaffed and that the staff members that do work in these facilities have to work long hours at a demanding job. Still, that is never an excuse for nursing home abuse. Nursing homes should ensure they always have enough staff on hand to properly care for their residents, and staff members should always make sure they are providing the highest quality care.
Nursing Home Abuse is Always Violent
Elder abuse does sometimes take the form of violence, but that is not always the case. Caregivers sometimes emotionally abuse their residents by belittling them or isolating them from others. Nursing home staff members also sometimes financially abuse their residents by tricking them into signing important financial documents, or by directly stealing from them. All types of nursing home abuse are extremely damaging and it is important to hold accountable parties liable.
Our Nursing Home Lawyer in Tampa Can Provide the Sound Advice You Need
If you have discovered that your loved one has become the victim of nursing home abuse, our Tampa nursing home lawyer at Kohn Law can advise on your case. We know the truth about nursing home abuse, and we are passionate about helping victims recover the maximum damages they deserve. Call us today at 813-428-8504 or fill out our online form to schedule a free case review with our skilled attorney.
Resource:
leg.state.fl.us/statutes/index.cfm?App_mode=Display_Statute&URL=0400-0499/0400/0400.html