Filing a Wrongful Death Lawsuit Due to Nursing Home Abuse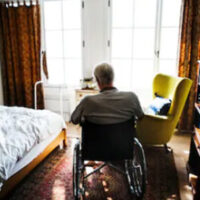 Nursing abuse causes some of the most serious injuries and sometimes, residents within a facility do not survive it. Losing a family member is one of the most difficult things a person will ever go through but when a death was preventable, it is even more devastating. If your loved one has passed away while in a nursing home, it is important to know that your family has rights. A nursing home abuse lawyer can advise on how to file a claim to recover the compensation you and your family deserve.
What Constitutes Wrongful Death in a Nursing Home?
According to Florida law, nursing home staff members are expected to provide their residents with a certain quality of care at all times. The law clearly states that nursing homes must protect the safety of residents at all times and protect them from certain conditions. Among others, nursing home staff members must try and prevent:
Malnutrition
Dehydration
Slip and fall accidents
Infections
Bed sores
Assault
Unsanitary conditions
All of the above can cause injuries and illnesses that result in a wrongful death claim. When it does, it is important you know the laws governing these claims, as well.
What to Know when Filing a Wrongful Death Claim
In Florida, the personal representative of the deceased's estate must file the wrongful death claim. The representative may be named within a will or estate plan. When a person did not choose a personal representative, the court will appoint one for the wrongful death claim. After compensation is received, the damages will then be distributed among the estate and surviving loved ones.
While a wrongful death claim can provide compensation for funeral and burial costs, medical costs the deceased incurred before their death, and more, you must first prove your case. To do this, you must prove four elements of your claim, which are as follows:
The nursing home owed the resident a reasonable standard of care,
The nursing home breached that duty,
The breach of the duty of care resulted in an accident, and
The accident resulted in the resident's death
Proving these four elements requires a full investigation to collect evidence that can substantiate the claim. Nursing homes are not always forthcoming with information that could help your case, and looking for evidence is difficult while you are grieving such a loss. A nursing home abuse lawyer can conduct the investigation and help your family secure the damages you deserve.
Call Our Florida Nursing Home Abuse Lawyers Today
It is always difficult to lose a loved one, but a death due to nursing home abuse is particularly frustrating. If you have lost a loved one in a nursing home and believe it was due to the negligence of the administrators or staff members, call our Tampa nursing home abuse lawyers today. At Kohn Law, we are dedicated to helping residents within nursing homes and their loved ones recover the maximum damages they deserve and we want to help you, too. Call us today at (813) 428-8504 or contact us online to schedule a free consultation.
Resource:
leg.state.fl.us/statutes/index.cfm?App_mode=Display_Statute&URL=0400-0499/0400/Sections/0400.023.html