Determining Abuse Without Visiting the Nursing Home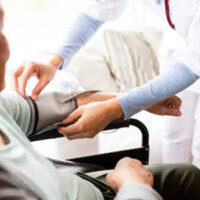 ABC10 News spoke with a California State Long-Term Ombudsman, Joseph Rodrigues, in June regarding the recent drop in elder abuse reports this spring. According to Rodrigues, reports of elderly abuse have gone down substantially since the start of the pandemic. He said they received 603 reports of abuse, neglect and exploitation in February. In April, it was 340. That's a 44% decline.
Similar to California, Florida also issued an emergency order that requires long-term care facilities to prohibit all visitors except in end-of-life situations. Many suspect that the reason for this decline is not because the level of care has suddenly increased, but because nursing home facilities are under lockdown because of coronavirus. Suddenly, visitors and family members, who are the ones to notice signs of abuse and neglect, are no longer able to verify and report mistreatment. If you have a loved one in a nursing home and are concerned about their welfare, you can try the following tactics to check-in on them.
Zoom Calls, Facetime, or Phone Calls
In addition to having a meaningful conversation with your loved one during phone calls or video chats, it is important that you take this time to investigate the level of care they are receiving. You can do this by:
Ask when the last time your loved one had a shower;
If it is a video chat, ask them to scan the room and show you their living conditions;
Ask how often they see staff;
Have they been getting their medication? Food? Enough Water?
Know What is Going on at the Nursing Home
It is your right to ask the nursing home if any members of the staff have tested positive for coronavirus. According to Emergency Rule 59AER20-5, all nursing home staff are required to be tested for coronavirus on a two week basis with tests provided by the state. Other questions you can ask are about the level of PPE being used in the facility, the number of staff working, and if any residents have shown signs of infection.
Monitor Your Loved One's Finances
As MarketWatch reported, there have been stories of nursing homes charging extra fees to residents because of coronavirus. Some charges have oddly been the exact same amount as the government's stimulus check. Now is the time to look over any bills from the nursing home and make sure all of the line items make sense and your loved one is not being financially exploited. Furthermore, the stimulus check does not count as income and should not affect a nursing home resident's Medicaid eligibility.
Contact a Tampa Nursing Home Abuse Attorney
If you are concerned about the level of care your loved one is receiving at a nursing home facility during coronavirus, it is important you continue to investigate and seek help. A skilled Tampa nursing home abuse attorney from Kohn Law is standing by to help you if you suspect any type of nursing home abuse or neglect. We can assist you in collecting evidence and filing a claim. Contact our offices today at 813-428-8504 to schedule a free consultation.
Resources:
marketwatch.com/story/can-a-nursing-home-take-my-stimulus-money-2020-05-21
ahca.myflorida.com/docs/59AER20-5_Mandatory_Testing_for_Nursing_Home_Staff.pdf
abc10.com/article/news/health/coronavirus/elderly-abuse-in-nursing-homes-drops-drastically-amid-pandemic/103-44e1614c-cac3-44e7-a280-b4ce4feeb44b
https://www.kohnlawcares.com/heat-related-illnesses-in-nursing-homes/