Can You Sue for Faulty PPE During the Pandemic?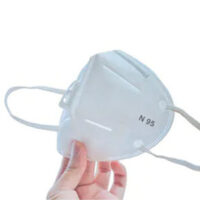 The COVID-19 pandemic has caused immense harm and loss to all Floridians. Residents in nursing homes have been some of the hardest hit, as they are more likely to contract the virus, and suffer complications as a result. The spread of the virus in nursing homes is not entirely preventable, but the CDC has issued guidelines for preventing and stopping outbreaks in these facilities.
Nursing home facilities and product manufacturers have been given broad immunity against personal injury lawsuits when they act negligently and cause further harm. Still, if you feel that you or a loved one has suffered harm within a nursing home during the pandemic, it is important to speak to a lawyer.
Faulty PPE in Nursing Homes During the Pandemic
Nursing home facilities must take many measures to protect their residents from COVID-19. One measure is the use of personal protection equipment (PPE) that can help slow the spread of the virus through a facility. Recently, it was reported that FEMA sent defective PPE to 15,000 nursing home facilities throughout the country. When the facilities received the equipment, unmarked plastic bags held loose gloves, the gowns included did not have any openings, and the surgical masks included were out of date.
After hearing about the defective equipment, FEMA announced that the PPE did meet federal standards, but they contacted the manufacturer for replacement. FEMA also stated that only a few facilities received the defective gear.
Filing a Lawsuit for Faulty PPE
PPE of course, only provides adequate protection against the virus when it is in good condition. When it is defective, people can still become sick and the tragedy that is happening in nursing homes right now only becomes worse. As a result, it is understandable that many victims of defective PPE and their loved ones wonder if they can file a lawsuit when this faulty equipment causes someone to become sick.
Unfortunately, the Public Readiness and Emergency Preparedness Act provides many protections for nursing homes, manufacturers, and suppliers of products related to COVID-19. In many cases, these entities are immune from lawsuits stemming from the pandemic because someone became sick as a result.
Still, it is important to know that the Act does have its limitations. It only applies to certain products, activities, and businesses. When negligent parties do not fall into one of these categories, or their actions were so egregious that they do not warrant protection, you can still hold them liable for paying the compensation you deserve.
Call Our Florida Nursing Home Abuse Lawyers When You Have Been Hurt by PPE
If you or a loved one has been injured as a result of defective PPE inside a nursing home facility, it is critical that you call our Tampa nursing home abuse lawyers today. At Kohn Law, our experienced attorneys can explain the law as it applies to your case, determine if you have a lawsuit, and help you through the entire process when you do. Call us today at (813) 428-8504 or contact us online to schedule a free consultation so we can review your case.
Resource:
nytimes.com/2020/07/24/health/coronavirus-nursing-homes-PPE.html