Are Long-Term Care Facilities Allowed To Kick Residents Out?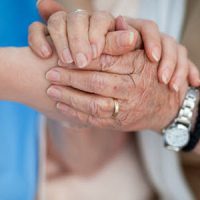 Before admitting your loved one into a nursing home, you likely conducted thorough research and made sure it was the best one possible for your family member. It is then devastating to learn that the same nursing home is now thinking about evicting your loved one. Sadly, this is done by many nursing homes throughout Florida every year. Sometimes, long-term care facilities have the right to kick a patient out, but that is not always the case. Below, our Tampa lack of care attorney explains more.
The Nursing Home Reform Act of 1987 
There are many laws that protect the safety, well-being, and rights of nursing home residents. One of the most important of these is the federal legislation, the Nursing Home Reform Act of 1987. This law created the Residents' Bills of Rights, which is a listing of legal rights guaranteed to residents of long-term care and nursing home facilities. Under this law, all residents have the right to:
Respect and dignity
Privacy
Remain informed about medications and services
Adequate medical care
Be protected from neglect and abuse
Refuse medical treatment and medication
Under this law, nursing homes have a legal obligation to provide residents with specific services. The law also stipulates the standards for these services, and those guidelines must always be met. Among the many provisions, the law also prohibits nursing homes from evicting residents without valid reason, warning, and fair notice.
Another piece of legislation that protects residents is the Nursing Home Resident Protection Amendments of 1999. Under this law, nursing homes and long-term care facilities are prohibited from improperly transferring or discharging a resident who is eligible for Medicaid. Even if a nursing home chooses to withdraw their participation from Medicaid, they cannot discharge a current Medicaid resident due to the fact that they withdrew from the program.
When Can Nursing Homes Kick Out Residents? 
Nursing homes are only allowed to discharge residents if the reason complies with the current law. The only reasons these facilities are allowed to evict a resident are as follows:
The discharge is needed for the patient's safety, health, welfare, or to protect other's well-being
The patient has failed to pay for nursing home services (unless the resident is waiting to receive Medicaid and the nursing home did not inform them that they do not accept Medicaid)
The health of the resident has improved to the degree where they no longer need medical care
The facility can no longer meet the needs of the resident
The nursing home closes
Even when a facility has proper reason to evict the patient, they must follow proper procedure. The nursing home must provide 30 days notice, in writing, that they are discharging the patient and the reason for it. The only exception to this is when it is an emergency. The facility must also provide an orderly and safe discharge or transfer, while also accurately informing the resident of the readmission policy.
Our Lack of Care Attorney in Tampa Can Protect Your Loved One's Rights 
If your loved one is in a nursing home and is now at risk of being discharged, you need sound legal advice. At Kohn Law, our Tampa lack of care attorney can advise on whether the discharge is legal and if not, will work tirelessly to make sure your family's rights are protected. Call us now at 813-428-8504 or contact us online to schedule a free consultation.
Sources:
aarp.org/home-garden/livable-communities/info-2001/the_1987_nursing_home_reform_act.html
congress.gov/bill/106th-congress/house-bill/540