A New Bill Will Place Nursing Home Residents In Florida At Risk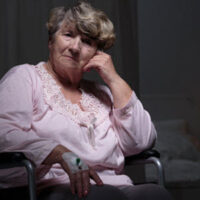 Recently, Sen. Ben Albritton proposed SB 804 in the Senate, a bill that will place all nursing home residents in Florida at risk if it is passed. The bill would greatly reduce the number of required staff members in nursing homes, which are already struggling with staff shortages that result in neglect and abuse of residents. Below, our Tampa nursing home abuse lawyer explains the proposed bill, and what you can do if your loved one is negatively impacted by it.
What Does SB 804 Include?
Under SB 804, the nursing care requirement is reduced to just one hour, down from the current 3.6 hours currently required. This will be a very dangerous change to the current law, if passed, because nurses are essentially considered the captain of the ship in nursing homes. The staff members in these facilities turn to the nurses on staff for direction and guidance when caring for nursing home residents. Nurses typically have the most education and training of all nursing home staff members and drastically reducing their hours in this way will have catastrophic consequences. Some have likened it to taking a surgeon out of an operating room.
The bill would also completely eliminate the current Certified Nursing Assistant (CNA) mandates. Currently, nursing homes must provide at least 2.5 hours of CNA care. The bill would replace that requirement with 2.5 hours of direct care. Although direct care may sound promising, it is important to know that this care can be provided by non-nursing staff members. This means that a staff member responsible for planning activities for residents could end up providing healthcare for vulnerable residents. Unfortunately these staff members do not typically have the necessary training or education to do so.
Lastly, the bill also relaxes the punishment for facilities that do not have appropriate staffing numbers. Currently, facilities that do not meet the staffing requirements cannot accept new residents until they are in compliance with the law. SB 804, however, would allow nursing homes to accept new residents, even if they do not meet the staffing requirements, as long as the facility pays a small fine.
Negative Impacts of SB 804
It is easy to see the disastrous consequences SB 804 would have on nursing home residents. The current shortages of staff members in nursing homes has already shone a light on how this affects residents. Patients within a nursing home are at great risk of suffering from slip and fall accidents, medication mistakes, and bed sores when they are not properly cared for. Often, that lack of care is due to staffing shortages, which the current bill would only exacerbate.
Still, if the new law is passed, it will not provide a defense for nursing homes accused of abuse and neglect. Nurses, staff members, and nursing home administrators are required to provide the highest standard of care at all times and when they fail to do so, they can be held liable for paying damages to cover the losses of the resident and their loved ones.
Call Our Nursing Home Abuse Lawyer in Tampa Today
If your loved one has been injured, ourhttps://www.kohnlawcares.com/tampa-nursing-home-abuse-attorney/ at Kohn Law is here to help with your case. Our skilled attorney knows how to hold these facilities liable for paying damages and will help your family claim the full settlement you deserve. Call us today at 813-428-8504 or fill out our online form to schedule a free consultation.
Resource:
flsenate.gov/Session/Bill/2022/804